comic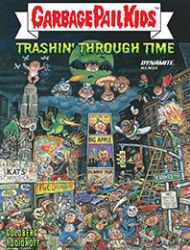 Summary:
The unhinged trio of ADAM F. GOLDBERG, HANS RODIONOFF, and JEFF ZAPATA have rejoined forces with Dynamite Entertainment to continue their saga of the outrageous origins of the Garbage Pail Kids as they go Trashin' Through Time!
Jumping from the days of World War II at the end of GPK: Origins, our heroes find themselves transported to the 1980s — where Garbage Pail Kids rule the world! That's right, the Garbage Pail Kids are now the dominant species on Earth, and normal humans have been subjugated and forced to live as outcasts from society. It's the Planet of the Garbage Pail Kids — and we just live on it!
Garbage Pail Kids: Trashin' Through Time #1 also features covers showcasing four incredible artists: TOM BUNK, JEFF ZAPATA, and CHRIS MEEKS, along with a classic GPK trading card image by DUSTIN GRAHAM. And best of all, every version comes polybagged with a special GPK: ORIGINS trading card created exclusively for Dynamite and officially approved by Topps!

Chapters (1)
Related Garbage Pail Kids: Trashin' Through Time
comic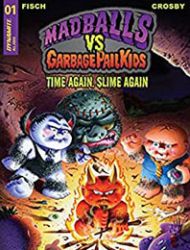 Others by Comedys
manga