comic
Summary:
Welcome to the brand-new, all-fun adventures of Billy Batson as the World's Mightiest Mortal — Captain Marvel, from acclaimed writer/artist Mike Kunkel (Herobear)!

Thanks to a magical rift created when Captain Marvel battled Mr. Mind's monster's, 14-year-old Theo Adam has been returned to Earth from banishment. For Theo, there's just one problem: He can't remember the magic word that give's him the power's of Black Adam. There's only one solution: follow Captain Marvel and get the word out of his alter ego, 11-year-old Billy Batson.

Related Billy Batson & The Magic of Shazam!
comic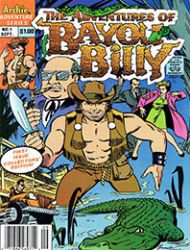 Others by Mike Kunkels