comic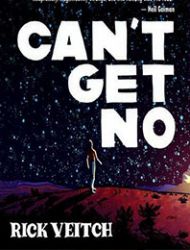 Summary:
Corporate exec Chad Roe had the "perfect" modern life. But the trophy wife, the prestigious job and the pills have always threatened to overwhelm him, and things go from bad to ugly when one night of debauchery hits the sobering light of September 11, 2001.
Comics iconoclast Rick Veitch (SWAMP THING, Brat Pack) writes and illustrates a graphic novel as singular in its execution as it is in the events it portrays. Half the height of a standard comic, told in landscape format with over 350 pages of story, Can't Get No features Veitch inventing a poetry unique to the medium to tell the story of a man and nation torn by tragedy.
Reeling from the financial collapse of his business, Chad Roe descends into a night of depravity, only to wake up a "marked" man – literally – his body covered in a permanent tattoo. But Chad will be only one of the many whose lives are forever changed after that Tuesday morning of September 11, 2001. Instead of picking up the pieces, he takes to the road, heading straight into the shell-shocked heart of America on a desperate search for salvation.

Chapters (1)
Related Can't Get No
Others by Rick Veitchs
comic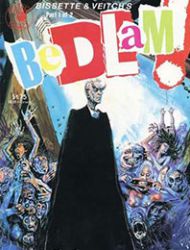 comic